2010 College Basketball Coaching Hotseat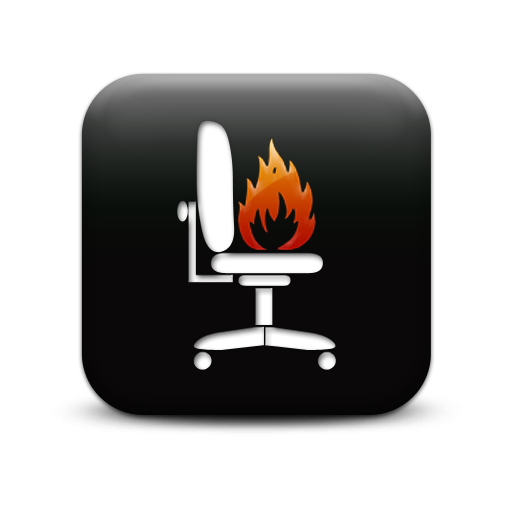 College basketball coaches live by a tough set of standards: "What have you done for me lately?".
Each year we look at the college coaching situation and try to forecast what schools might be making any changes. In doing so, we look at industry trends such as recent on-court success as well as the coaches role in generating interest in the program. Note that there are a number of factors that come into play when making coaching changes such as how many years a coach has left on their contract, what their salary is and ability to hire a new coach for the same role. Many of the coaches you see below will indeed be around for years to come because of those reasons as their schools attempt to give them more time to find a higher level of success.
As coaching changes are made, you can read about them on the 2010 college basketball coaching changes article.
Here are a few names to keep an eye on this off-season:
Benny Moss – UNCW coach (4th season)
The once proud UNCW program has taken a big step back since the Wainwright and Brownell days of coaching. After a tough first season, UNCW seemed back in 2007 when they finished tied for 2nd in the CAA. UNCW followed up that season by finishing in last place in 2008-2009 and currently is in the bottom 4 this season.
FIRED on 1/28/10


Tom Penders – Houston coach (6th season)
Things have not been great for Penders. In his 6 seasons, he's failed to get an NCAAbid and hasn't gotten his team an NIT bid the past 3 years. Some are expecting Billy Gillespie to be a top candidate should Penders be let go.
RESIGNED
Fred Hill – Rutgers coach (4th season)
Rutgers fans and admins had hoped having a NJ guy would turn the program around faster. That hasn't been the case as Rutgers is currently winless in the Big East this season. Rutgers would owe Hill almost $2 million is fired though, so it would have to be a big name coach take over to justify that cost. The Providence Journal has gone so far as to claim URI coach Jim Baron a potential candidate for the Rutgers job…which is not yet open. UPDATE: FIRED
Norm Roberts – St. John's coach (6th season)
Roberts has gotten plenty of time as a NY native at the Queens school. There were rumblings last year that he might be out but Roberts got another season. This year has not been bad as the school has a 12-7 record. But at 2-5 in Big East play, it might take some more wins to assure Roberts returns next season. This is the final year of Roberts original contract.
FIRED
Derek Waugh – Stetson coach (9th season)
Stetson hasn't had a .500 season in 3 years. But such a record might be a result of being forced to play a tough OOC schedule. Stetson did have an 11-5 A-Sun record 2 seasons ago and Waugh might get a few more years due to that.
Pat Kennedy – Towson coach (6th season)
Towson has been one of the bottom 4 CAA teams each of the past 4 seasons. After 6 years at Towson, this may be the final season we see Kennedy s a head coach.
Dave Dickerson – Tulane coach (5th season)
Dickerson's tenure at Tulane has yet to produce the results many expected. There are other issues at play though including the general economic issues with the school, related Katrina effects, etc. But eventually, Dickerson will need to win some games in CUSA. Since taking over, Tulane has finished near the bottom each season.
FIRED
Bobby Washington – Grambling St. coach (Interim season)
Grambling is 4-11 this season under Washington. In most cases, that wouldn't be enough to get the full time position.
Ernie Kent – Oregon coach (12th season)

Last year was a tough one for Kent as it appeared the school would rahter have had Mark Few as coach. in the off-season, the school brought in Mike Dunlap as the top assistant. The result has been a 10-9 season thus far for Oregon. Expect Oregon to reach out to Few again this year. And don't be surprised if Dunlap is the coach next season. Kent's contract runs through 2012. Update: 3/7/10 – Kent Reportedly Fired
Orlando Early – ULM coach (5th season)
ULM has hardly impressed anyone these past 3 years. After a strong 2nd season as coach with an 18-14 record, ULM has struggled to stay out of the Sunbelt basement.
RESIGNED
Robert Lee – ULL coach (6th season)
ULL has only had one .500 season with Lee as coach. And with the Sunbelt schools making some splashes with their hirings, ULL might be looking for what they consider an upgrade as well. Update: 3/8/10: Lee Fired by ULL
Jeff Jackson – Furman coach (4th season)
The SoCon is a tough conference to climb out of the basement and that has been Jackson's job. It hasn't gone all that great as Furman has yet to finish a season with a .500 record.
Mike Dement – UNCG coach (5th season)
This is Dement's second stint as coach of UNCG. But the fans were hoping this stint would be more like that of Fran McCaffery. UNCG has finished at or near the bottom of the SoCon the past few years. Dement should be on notice.
Charles Ramsey – EMU coach (5th season)
Ramsey's team showed improvement during the 2007-2008 season, finishing 14-17. But since that year, the program has struggled.
Jim Whitesell – Loyola (IL) coach (5th season)
Loyola has yet to get out of the bottom 3 in the Horizon since a strong 2nd season under Whitesell in 2006-2007. With the success in the Horizon, expect Whitesell to be on alert.
Jerry Slocum – Youngstown St. coach (5th season)
Slocum has yet to turn around the YSU program. Their best season over the past 4 years was a 14-17 campaign.
Joe Jones – Columbia coach (7th season)
With the recent changes at Penn and Darmouth, Columbia remains the only program which might make a change. The standards have changed in the Ivy with success at Cornell, Harvard and historically Princeton. Jones has yet to finish a season with a record at or above .500.
RESIGNED
Paul Hewitt – Georgia Tech coach ( 10th season)
Hewitt has had 2 losing seasons in a row heading into this season. His team has done better with only 5 losses thus far, but will that be enough. Hewitt really needs to finish with an above .500 ACC record to have less worries. UPDATE: After a late push in the ACC tourney, Georgia Tech has opted to retain Paul Hewitt.
Ed DeChellis – Penn State coach (6th season)
Penn St. has been in the middle of the Big Ten standings the past few years under DeChellis…which is a big accomplishment when you're Penn St. This year has been a step backwards with a 0-7 Big Ten record thus far. There might be some who call for a change at Penn St. if they have the right coach in mind. But I'd expect DeChellis to return next season.

Steve Roccaforte – Lamar coach (4th season)
Roccaforte inherited the position from legend Billy Tubbs. The Roccaforte years have been less impacting. Lamar struggled in 2006-2007 but improved to 19-11 in 2007-2008. Last year Lamar finished next to last and this season they are 10-10.
Todd Lickliter – Iowa coach (3rd season)
Lickliter was the Golden Boy from Butler who was supposed to take Iowa to the next level that Steve Alford couldn't. Things haven't worked out that way in 3 seasons as Iowa has been near the bottom of the conference standings all 3 seasons. Iowa might give him another season but an off-season change would not be surprising to see. Lickliter is on the books through 2014 at $1.2 million per season. UPDATE: Fired on 3/15
Greg McDermott – Iowa State coach (3rd season)
Iowa St. has had a tough run this season. The previous 2 have been quite poor too as Iowa St. has finished near the bottom of the Big 12. McDermott will likely get another season to prove himself but he made this list regardless. McDermott is guaranteed $4.65 million over the 6 years, so his buyout would be quite high. Update: 3/7/10: McDermott given vote of confidence for 2011
Kevin McKenna – Indiana St (3rd season)
Indiana St. hasn't had the most success these past few years. Indiana St. might look to make a change after next season.
Greg Graham – Boise St (8th season)
Time might have run out for Graham at Boise St. BSU could look at coach Larry Krystkowiak. UPDATE: Graham Fired on 3/12
Some other sames to keep an eye on for next season…
Monte Ross – Delaware coach (4th season)
Delaware just hasn't turned the corner under the tutelage of Ross who came over as an assistant at St. Joeseph's. UD finished last in the CAA his first year, improved to .500 in the CAA his second season, but then dropped to 13-19 last year and last place in the CAA this season.
Joe O'Brien – Idaho St. coach (4th season)
O'Brien has had his team in the middle of the Big Sky pack since becoming coach. But there has been little improvement over those years. If Idaho St. made a move, it would not be too big of a shock. O'Brien had his contract extended last year through 2012.
Charlie Coles – Miami (OH) coach (14th season)
He's the winningest coach in the history of the MAC. And it's rare to see a change made when a coach has been with a program for so long for 14 seasons. But Miami (OH) has had only a handful of over-.500 seasons of late, commonly with 15-17 win seasons and finishing near the bottom of their MAC division. This season has been tough as the Redhawks are 6-13. It's not a change you are likely to see, but a name that sadly needs to be added to the list. But only a situation where the coach willingly accepts a move to another area of the athletic department and has a say in who takes over.
Rand Chapell – Central Arkansas (7th season)
It's always tough when a program upgrades from D2 to D1. But Central Arkansas has finished last or next to last in it's first 3 seasons in the Southland and on pace to finish low again this year.
UPDATE: Fired on 3/7/10

Randy Monroe – UMBC coach (6th season)
UMBC won the America East in 2007-08, fell below .500 last year, and are 1-19 this season as of today.
Eddie Payne – USC Upstate coach (8th season)
The school will likely retain Payne as they are still quite new to the D1 scene. The current 3-16 record isn't all that bad when you put it in perspective.
Dave Balza – FGCU coach (9th season)
Recent transition to D1 is alw
ays part of an coaching change decisions. But FGCU has been at the bottom of the A-Sun the past 3 years.
Brian Katz – Sacramento St coach (2nd season)
Katz is a Sac St. alum and will likely get a couple more years to turn things around. Sacramento St. has been at the bottom of the Big Sky each year since before Katz came on board. So any improvement later this season or next year might be enough.
Gregg Nibbert – Presbyterian coach (21st season)
Presbyterian is a recent D1 upgrade and has had the same coach for 21 years. It's doubtful they would make a change even with the school at the bottom of the Big South with a 3-18 overall record. If there isn't improvement over the next few years, you will really see him on the list.
Matt Brady – JMU coach (2nd season)
This might be a name to keep an eye on next season. JMU had a great 1st year with Brady but has taken a step back this season. The 2010-2011 season will be an important one as JMU plans for the future.

Rod Barnes – Georgia St. coach (3rd season)
You might not hear any talk until after the 2010-2011 season regarding Barnes. But eventually, performance will come into play more than the "buzz" of his name. Georgia St. finished in last place his 1st season and the bottom half last year (and currently this season as well).
Ben Braun – Rice coach (1st season)
Rice was in last place in CUSA before Braun and are in last place this season. Expect Braun to get at least 3 seasons to improve the program.
Matt Doherty – SMU coach (4th season)
Expectations were high with Doherty after his runs at UNC and then success at FAU. But it will eventually take performance for Doherty to keep his job. SMU has finished 2nd to last in his 1st year, 2nd to last his 2nd season, last place last season, and currently only 1-3 in CUSA play this year.
Mark McCarthy – ECU coach (3rd season)
ECU has yet to have any basketball impact in CUSA under McCarthy, finishing in 9th or 10th place his first 2 seasons. This year, ECU is currently 7-13 and only 1 win from being in last place.
FIRED
Chuck Martin – Marist coach (2nd season)
Marist has had a tough 2 seasons under Martin. He'll be back next season but after that, it's anyone's guess.
Jimmy Patsos – Loyola (MD) coach (6th season)
Loyola had some moderate early success with Patsos, including a 19-14 record in 2007. The past 2 seasons have been a step backwards. Keep an eye on this name next season.
Jeff Reynolds – Air Force coach (3rd season)
Reynolds inherited the position 3 years ago. But these past 2 seasons have been less than stellar. Air Force is a tough job, so it's likely that Reynolds will be given 5-6 years total to turn things around.
Heath Schroyer – Wyoming coach (3rd season)
Shroyer came to Wyoming to turn things around and he did so in his 2nd season when the team finished 19-13 (7-9 in MWC). This season has been a step back thus far. He]ll be fine this year, but 2011 will be an important one.
Don Friday – St. Francis (PA) coach (2nd season)
Perhaps too early to add Friday to the list as he'll likely get 2-3 more seasons to revamp the program.
Howie Dickenman – Central Connecticut St. coach (14th season)
There have been a number of NEC schools who have made coaching changes that have paid off of late. During the time, CCSU has remained a sub-.500 team. After 14 seasons with the same coach at his alma mater, it might be time to promote Dickenman to an Associate AD role and bring in some new blood.
Emmett Davis – Colgate coach (12th season)
He's the winningest coach in school history. But his teams have struggled the past 2 seasons. Davis is safe for now, mostly because of all his good work over 11 years. But he'll need to improve his program the next couple of years.
Roger Reid – Southern Utah coach (3rd season)
These haven't been the best 1st 3 years for Reid at Southern Utah, failing to reach 12 wins both seasons. This season has been equally unkind.
Steve Cleveland – Fresno St. (5th season)
After a strong 2nd season, Cleveland's Fresno teams lost momentum. This season, they have improved to an 11-10 record and are on pace for an above .500 record. Cleveland should be safe this season and back in 2011.
Bob Nash – Hawaii coach (3rd season)
Nash will likely get a couple more years to get things going. But in his 1st 3 years, his best season was a 13-17 record. UPDATE: Fired on 3/08
Kirk Earlywine – EWU coach (2nd season)
EWU has been near the bottom of the Big Sky since before Earlywine became head coach. So even some improvement should be enough for Earlywine to remain coach for a couple more years. Update: Earlywine extended through 2010-2011 season.
Craig Robinson – Oregon St. coach (2nd season)
Robinson lead a turnaround in his first season with a 13-17 record. But this year has been an 8-11 effort thus far. He'll likely remain coach for next season. But if his team finishes with less than 13 wins this year, in a weak Pac-10, Robinson might be gone. Many expect Robinson to use OSU as a steppingstone for a higher profile job. But the struggles this year might keep him from moving on. Update: Robinson extended through the 2015-2016 season. Consider him off this list.
Doc Sadler – Nebraska coach (4th season)
Sadler is 67-47 as head coach at Nebraska and has yet to break .500 in the Big 12 since he took over. His time to do so might be running out. Sadler has a $500,000 buyout.
Original article posted on 1/27/10
GD Star Rating
loading...
Follow @ncaasports