NCAA Tournament Bid Breakdown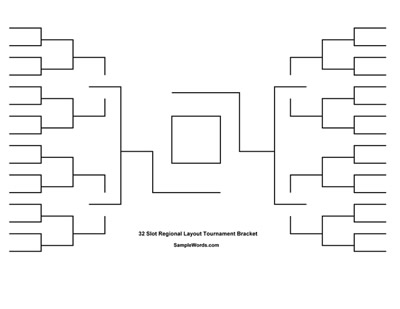 Mid-Major Bids:
In 2009, there were…
4 at-large bids to teams outside of BCS conferences: (2) Atlantic 10, (1) Mountain West, (1) Horizon
3 of those bids were from non-FBS football conferences: (2) A10, (1) Horizon
In 2010, there were…
8 at-large bids to teams outside the BCS conferences: (3) Mountain West, (2) Atlantic 10, (1) CUSA, (1) WAC, (1) WCC
3 of those bids were from non-FBS conferences: (2) A10, (1) WCC

This bodes well for fans of the Mountain West when they claim their conference is on par with the FBS "BCS" conferences, for both basketball and football.
Trends:
1) Non-BCS teams seem to be getting more and more 1st round matchups against each other.
This excludes cases where non-BCS teams are seeded 1-4 or 5 and are playing a mid-major conference champion in the opening round.
In 2009: Last year there were 0 first round matchups of mid-major teams outside seeds 1-4.
In 2010, there are plenty of these non-Power Conference matchups:

8) UNLV vs 9) No. Iowa
5) Temple vs 12) Cornell
7) Richmond vs St. Mary's
5) Butler vs UTEP

What does this mean?

It means that the mid-major teams won't get to showcase themselves versus the power conferences in the first round. This assures that only 4 of these 8 non "power conference" schools advance to the next round to secure an extra tournament revenue share for that round. More cha-ching for the power conferences.
2) RPI seems to carry some weight, but primarily when it comes to BCS conference teams. BCS conference teams tend to be seeded based on RPIs. Meanwhile, non-BCS conference teams with identical RPIs ten dto be seeded lower.
Seeding:
Some seeds were a bit of a surprise.
* Florida as a #10 seed.
* And then there is the Atlantic 10: Temple won both the regular season and tournament titles and appeared to be a 3 or 4 seed. Instead they were a 5 seed, set to play 13 seed Cornell, who themselves seemed poised to be a !0 or 11 seed.
Look at some of these numbers:
Notre Dame: RPI of 55 gets a 6 seed.
Temple: RPI of 9 gets a 5 seed.
Temple:
- wins the regular season & tourney
- is in the 6th rated league
- RPI rank: #9
- gets a 5 seed
Villanova:
- finishes 4th in Big East
- is in the 2nd rated conference
- RPI rank: #10
- Loses head-to-head to Temple
- gets a 2 seed
Xavier was a 6 seed as expected.
But Richmond as a 7 seemed a surprise after then beat Xavier to advance to the A10 Finals. Had these top 3 A10 teams struggled in the A10 tournament, then these seeds would seem normal. Yet the seeds instead seemed a bit low at 5, 6, 7 when the conference was the #6 ranked in the country.
* Big East: teams and most seeds seemed on target. Georgetown and Villanova could have flip-flopped their #2 and #3 seeds.
* Regional breakdowns: there are some regions that are all conference champions with no at-large teams. Seems the distribution of the teams could have been better.
Follow @ncaasports